Frog Bikes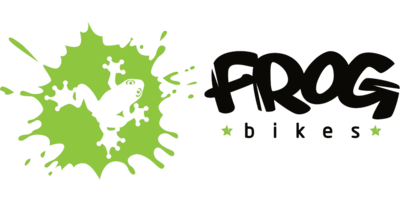 Frog bikes -
Founded in 2013 by Jerry and Shelley Lawson after trying to find quality bikes for their own children, they decided to set about creating their own high quality, lightweight children's bikes and so, Frog Bikes was born.
Their child-centred approach has earned them global accolades, industry awards and an award-winning new Bike factory in Wales.

Elmy Cycles have been on-board with Frog Bikes since day one, all our staff are expertly trained with the "Frog Fit System" to make sure the bike for your child is a perfect size for them.


Leap Frog

We also offer a market leading "Leap Frog" trade in scheme, so when they grow out of their frog bike you can now trade it in against their next one.

This means you can buy a brand new frog bike for £300 use it for 3 years, and if kept in good condition and returned washed and cleaned, you can get up to £150 back, meaning your Quality Childs Bike cost just £50 a year, or put another way, Just £1.00 a week !

That's so much better than buying a "Cheap" £150 heavy bike that's hard to ride and worth virtually nothing to sell.

Leap Frog trade ins are all subject to workshop inspection for final values, but on average the values are as follows -

Trade in value -

Base trade in value = 50% of original purchase price
Less - £20 for dirty / unwashed bikes
Less - £30 for bikes needing mechanical servicing - brakes / gears / wheels Etc
Less - £10 for no fitted mudguards or damaged grips, brake levers or saddle
Less - £15 for skid damaged or bald tyres (each tyre)
Less - 0% for Cosmetic - Grade A
Less - 10% for Cosmetic - Grade B
Less - 15% for Cosmetic - Grade C

We always have a selection of fully serviced, cleaned and polished, Pre loved Frog Bikes available for purchase, with discounts of 30-50% from RRP -
Please call us for stock details.







If you can't find the items you are looking for within our main site, you should be able to view the complete range from Frog Bikes by visiting their own website: (although please be aware that not all products may be available within the UK)

VISIT

Frog Bikes Website